Take your kitchen to the next level with a custom hood and utility island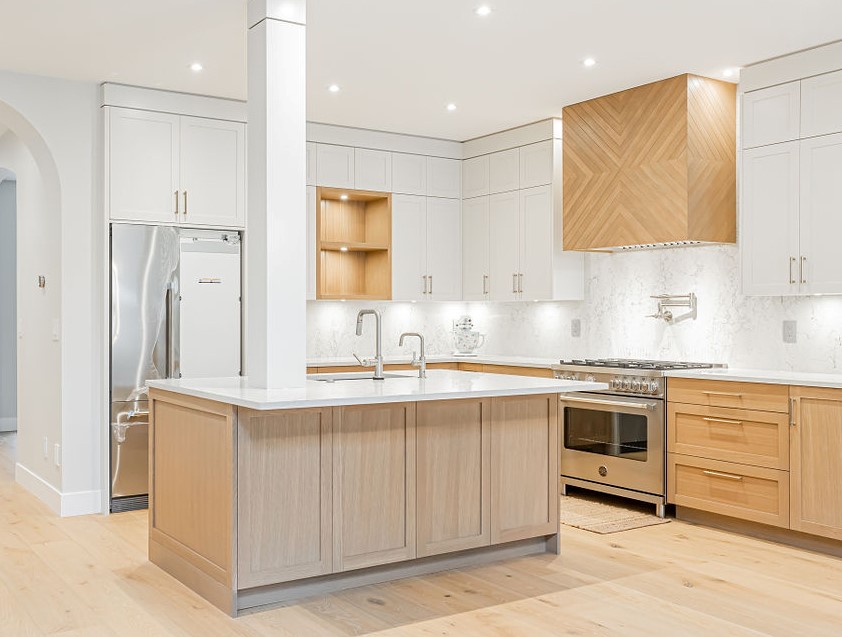 Custom hood and island
Dreaming of a kitchen that perfectly suits your cooking style and space? Want to take your culinary headquarters to new heights of style and functionality? The solution lies in tailored-made, custom hood and island designs.
Your kitchen is the heart of your home. It brings you joy, nourishment, and memories. So why settle for any old island or ventilation hood? with custom-designed islands and hoods from Dynasty Kitchen Company, you can create a cooking space that's uniquely you.
Step away from the cookie cutter designs-custom hood and island
Many builders and remodelers install standard, one-size-fits-all islands and hoods. But your cooking habits, tastes and kitchen layout shouldn't have to be exactly as they recommend. Custom hood and island designs from Dynasty Kitchen Company allow you to step away from the crowd and into a kitchen tailored to your needs. Our experts at Dynasty Kitchen Company listen carefully to your needs and preferences. Then we craft custom hood and island solutions to match your cooking style, storage needs, aesthetic tastes, and kitchen footprint. The result? a cooking space made just for you.
Unleash your creativity with custom hoods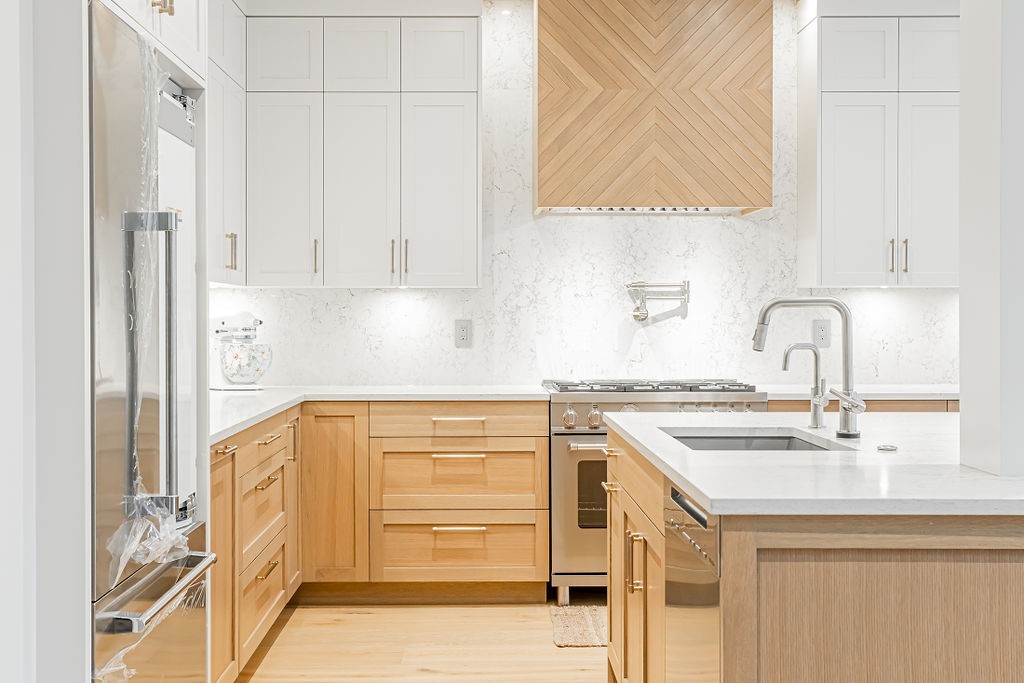 Unleash Your Creativity
Tired of traditional range hood styles? our imaginative designers at Dynasty Kitchen Company can create a statement-making focal point over your stove or cooktop. We can customize the shape, materials, color, and decorative touches. Add glass panels to showcase collectibles, opt for dramatic angles, or integrate LED lighting for a modern look. With custom range hoods from Dynasty Kitchen Company, you have the creative freedom to realize your unique vision. Reach our team of experts to make your kitchen hood a true reflection of what you have in mind.
Maximize function with bespoke islands-custom hood and island
Your kitchen island shouldn't just look good, it needs to work hard for you and your family! At Dynasty Kitchen Company, our custom islands are designed for the purpose. We listen to how you prep, cook, bake, socialize, and clean to design the perfect island. Maximize prep space and storage with a larger island footprint. Add special features like a sink, prep faucet, recycling bins, charging station, etc. Optimize the counter height. Select durable Caesar stone or Cambria quartz countertops. Include custom hood and island cabinets for keeping essentials nearby. There are many ways to customize your island to maximize functionality in your space.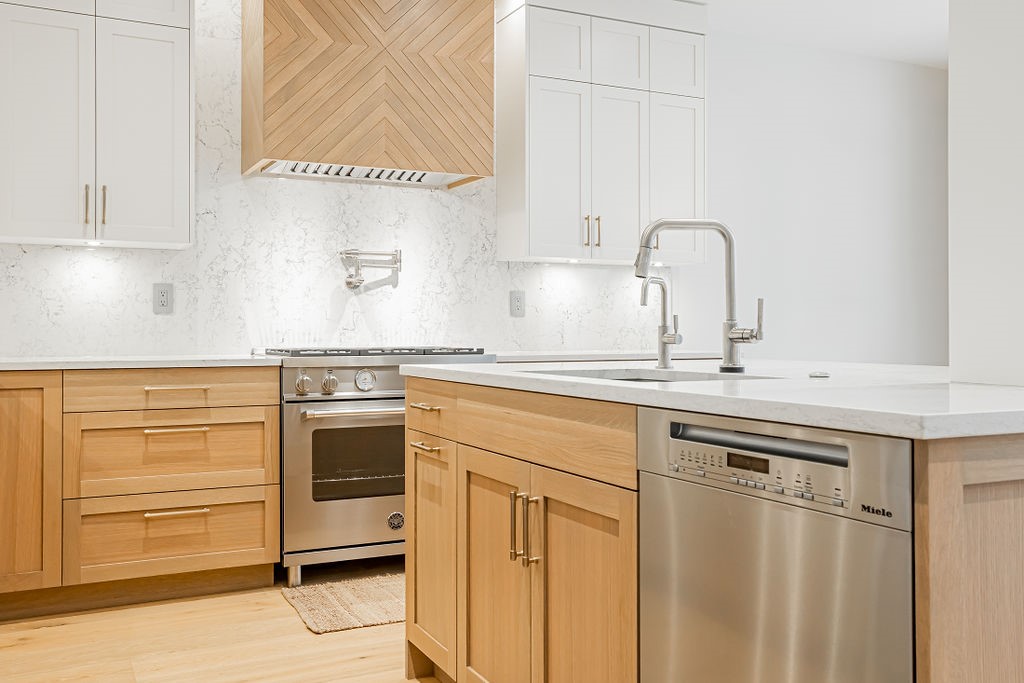 Custom and utility island
Quality materials for lasting enjoyment
Your custom hood and island are essential investments that should provide joy and convenience for years. That's why Dynasty Kitchen Company provides only the best. We help you select the ideal cabinetry to match your kitchen's traditional and modern decor. Our premium cabinetry is crafted from solid wood and sturdy plywood. Soft-closing doors, full-extension drawers, adjustable shelves, and top-quality hardware add convenience and luxury. With Dynasty Kitchen Company, you can enjoy a Truly Canadian Kitchen Cabinet Design and get the Best Material and Professional Performance for our people.
Start designing your unique oasis-custom hood and island
Imagine preparing sumptuous meals in a kitchen that caters to your every need. A kitchen that provides perfect ventilation, abundant prep space, and storage solutions, one that reflects your own customized style.
Bring your vision to reality with unique color palettes and finishes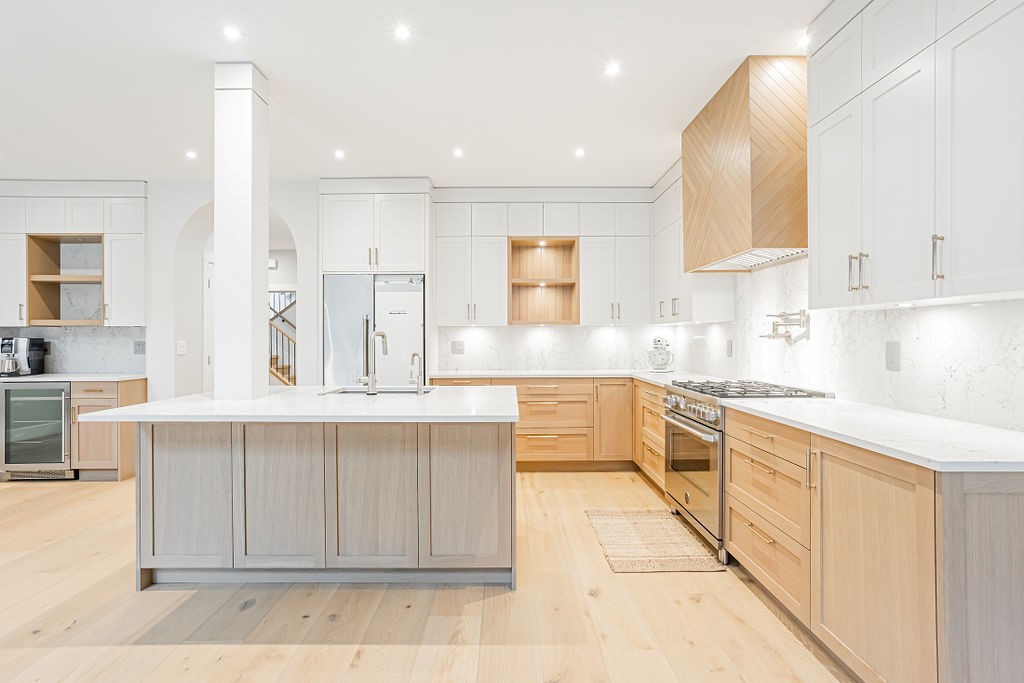 Unique Color Palettes
Aside from layout and storage, your custom hood and island's colors, finishes, and decorative details can significantly impact you. At Dynasty Kitchen Company, we help curate a cohesive look that brings what you have always imagined to life. Go for an on-trend two-tone cabinetry design with our expert guidance. Select a satin brass finish on the hardware for an elegant accent. Opt for open shelving in a driftwood stain to soften the look. The options are endless! we can create custom antiqued finishes in any shade with specialty hand-glazing techniques. Add intrigue with textured effects like rubbing through. Contrast the island and hood finishes for added dimension.
Final thoughts
You can bring this vision to life with Dynasty Kitchen and its tailored custom hood and island designs. Contact our team today to get started designing your ideal cooking oasis. With customization options galore, we'll create a kitchen that's a flawless fit for you.