Transform your bathroom into a Spa-like retreat | Remodeling bathroom with Dynasty Kitchen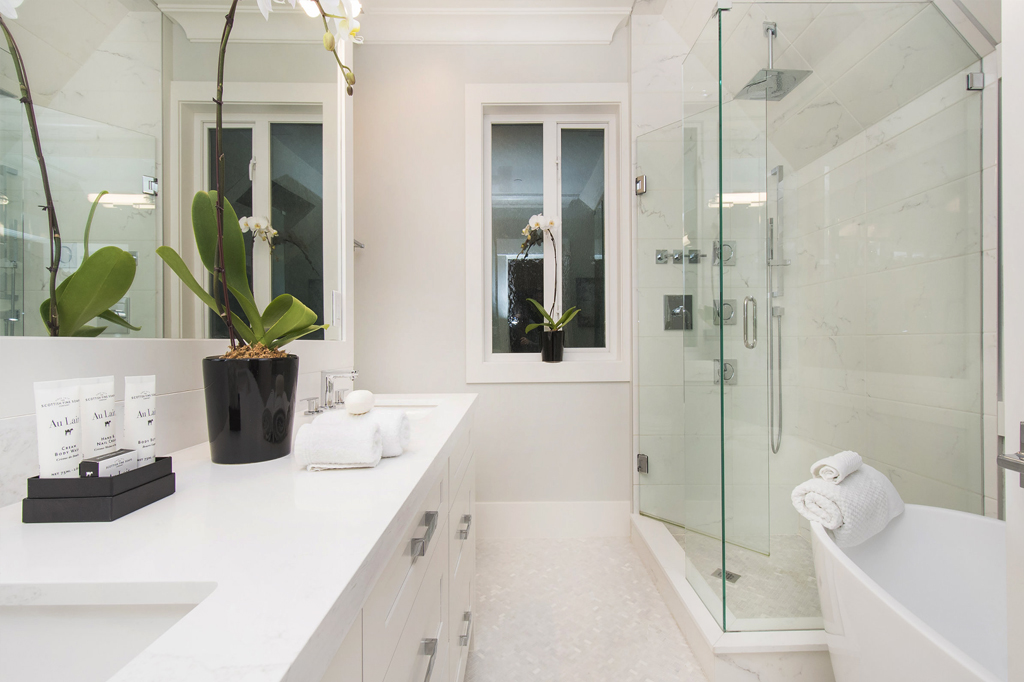 Remodeling bathroom
After an exhausting day at work, there's nothing quite like unwinding and relaxing in your spa-like bathroom retreat. At Dynasty Kitchen, your bathroom should be relaxing and rejuvenating. You can achieve it by remodeling bathroom. We offer various services to help you transform your bathroom into a luxurious spa-like oasis.
Well, remodeling bathroom is one of the most popular and proficient home improvement projects, and for good reason. A well-designed and updated bathroom adds value to your home and increases your quality of life. Whether you want to sell your current house or enjoy a more comfortable and functional space, remodeling your bathroom can be an excellent investment.
As a Truly Canadian company, we are committed to quality and customer satisfaction. From Kitchen Cabinet Design to remodeling bathroom, we use only the Best Material and Professional Performance to truly ensure that every single project we undertake exceeds our client's expectations. Here are some ways to transform your bathroom into a spa-like retreat with Dynasty Kitchen company.
Upgrade your fixtures| remodeling bathroom
In remodeling bathroom, upgrading your fixtures is one of the simplest ways to give your bathroom a spa-like feel. Consider swapping out your standard shower head for a rainfall showerhead or a handheld showerhead with massage settings. Install a deep soaking or jetted tub to create a relaxing and rejuvenating bathing experience. At Dynasty Kitchen company, we offer a range of high-quality fixtures to help you create the spa-like bathroom of your dreams.
Install mood lighting
Proper lighting can have a fantastic impact on the ambiance of your bathroom. Consider installing proper dimmer switches to control the brightness of your lighting and create a relaxing atmosphere. You can also install task lighting around your vanity to help you get ready in the morning. At Dynasty Kitchen, we can help you choose the perfect lighting options to create a spa-like vibe in your bathroom.
Incorporate natural elements| remodeling bathroom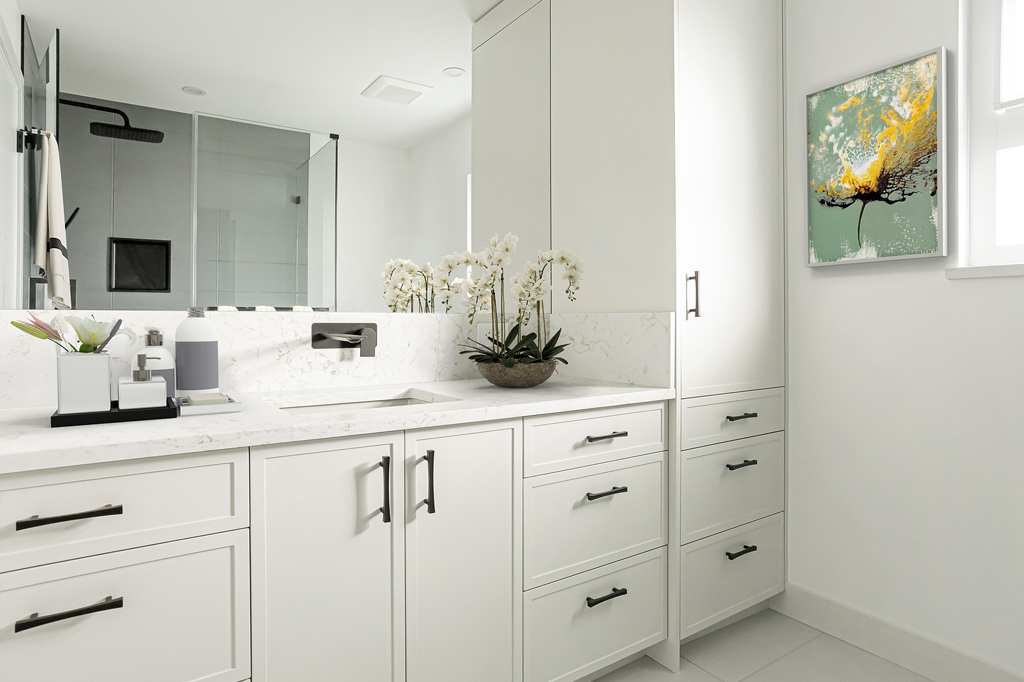 Incorporate Natural Elements
While remodeling bathroom, bringing natural elements into your bathroom can help create a peaceful and calming atmosphere. Consider adding plants, fresh flowers, or a vase of bamboo to add a touch of greenery to your space. You can use natural materials like stone, wood, or bamboo for your bathroom accessories and decor. At Dynasty Kitchen company, we offer a range of natural material options to help you create a spa-like bathroom that feels both luxurious and peaceful.
Upgrade your storage
A cluttered bathroom can be stressful and overwhelming, the opposite of what you really want in a spa-like retreat. Upgrade your storage options by installing built-in shelving, a linen closet, or a vanity with ample storage space. This will help keep your bathroom organized and clutter-free, allowing you to relax and enjoy your spa-like retreat fully.
Choose durable materials| remodeling bathroom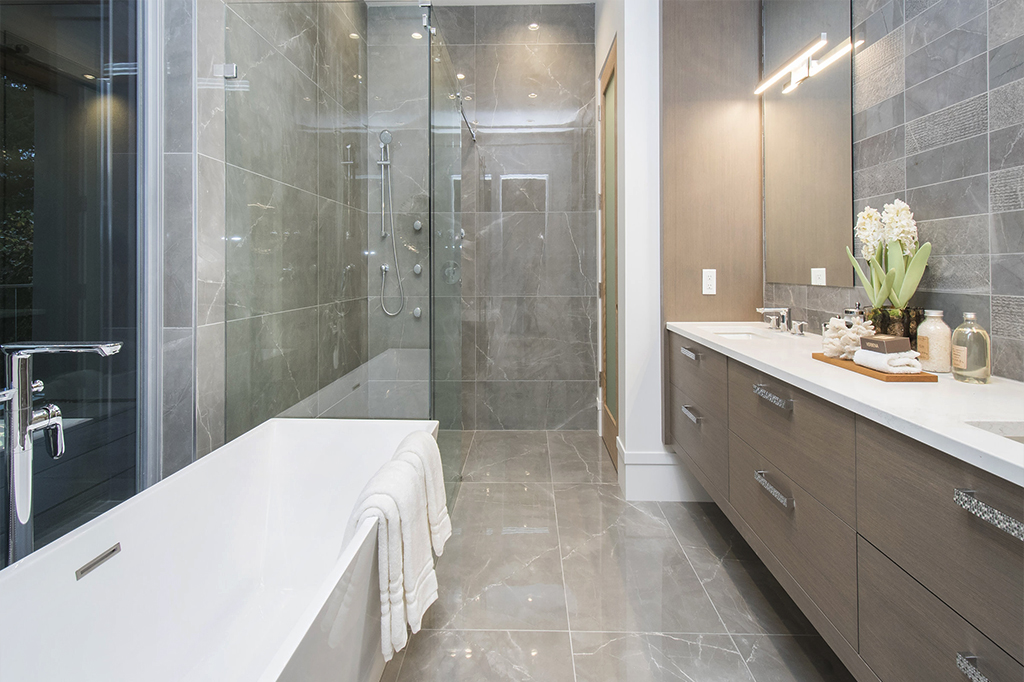 Durable Materials
At Dynasty Kitchen company, we believe in using only the Best Material for our projects. When it comes to remodeling bathroom, this means choosing materials that are both durable and stylish. For example, porcelain tiles are a great choice for floors and walls, as they are water-resistant and easy to clean. Quartz or granite countertops are also a popular choice for bathroom vanities, as they are both durable and beautiful.
Maximize your space
If you have a small bathroom, maximizing your space is critical. This can be achieved through clever storage solutions like built-in shelving or a space-saving vanity. You can also make the space feel larger by using light colors, installing a large mirror, and incorporating natural light.
Add a touch of luxury| remodeling bathroom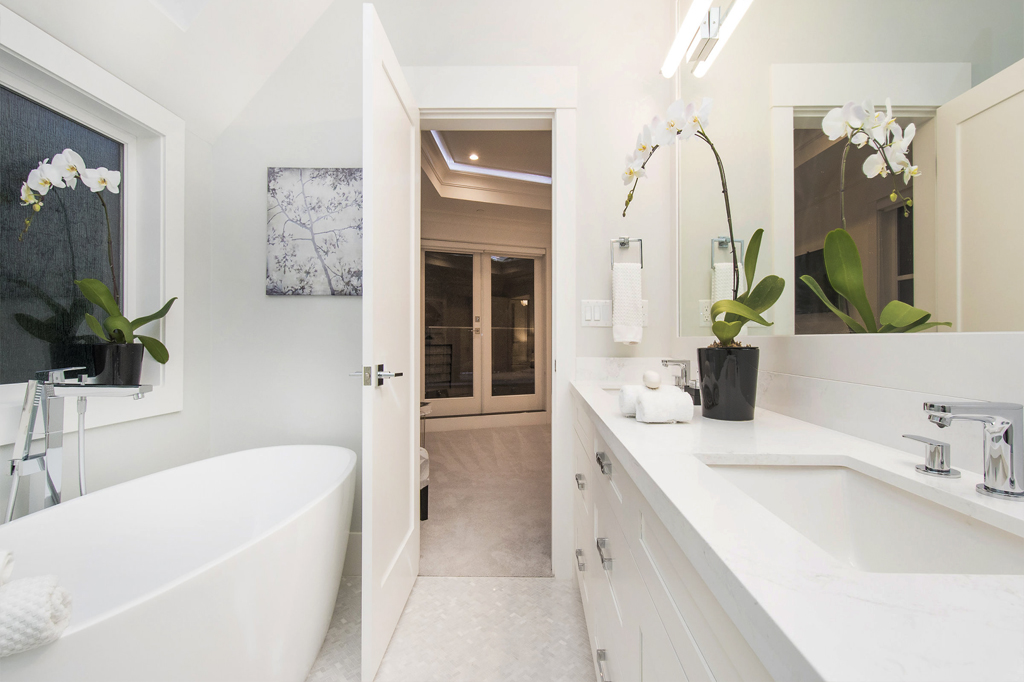 Touch of Luxury
Finally, adding a touch of luxury while remodeling bathroom can take your bathroom from standard to spa-like. Add heated floors, a towel warmer, or a fireplace to create a cozy and luxurious atmosphere. At Dynasty Kitchen, we can help you choose the perfect luxury features to make your bathroom feel like a true oasis.
Conclusion
In conclusion, transforming your bathroom into a spa-like retreat is easy with Dynasty Kitchen company. From upgrading your fixtures and lighting to incorporating natural elements and adding a touch of luxury, our team of experts can aid you in creating the bathroom of your dreams. Contact us today to easily schedule a consultation and start remodeling your bathroom.[/vc_column_text][/vc_column][/vc_row]