Remodeling bathroom trends for 2022 that will make your house look stunning
The latest 2022 Remodeling Bathroom interior design ideas are about establishing a calm and content mood. Home grooming products with more features are expected to remain popular for the foreseeable future. Here's the Dynasty Kitchen Cabinets list of remodeling bathroom trends for 2022.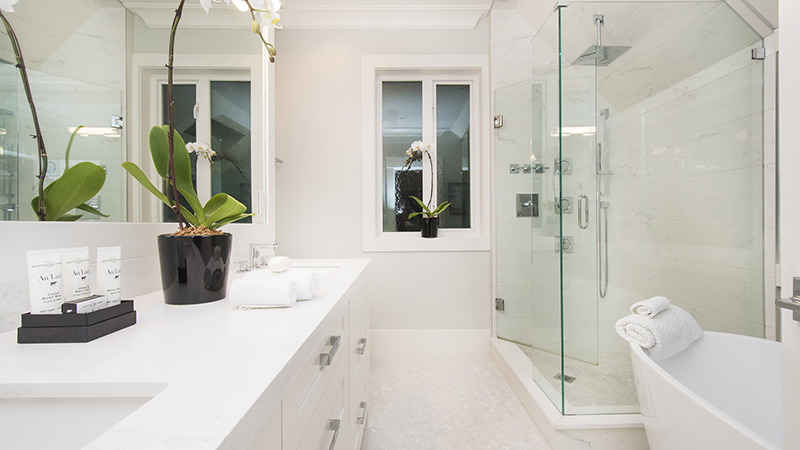 Remodeling Bathroom
Round Bathtubs
A Remodeling Bathroom idea that will be seen a lot this year. While high-rises and contemporary condos will continue to favor sleek lines and glass, single-family homes are demonstrating a preference for art decor curves. The current aesthetic favors rounded corners and arches. Not only the traditional round tubs making a comeback with a touch of modernization, but so are rounded vanities, mirrors, and entry walls in bathrooms with showers.
Advanced spray faucets
Modern high-tech showers are also elevating the once-humdrum practice of daily self-care. Some of the simplest solutions are micro-fine droplets, water-resistant Bluetooth speakers, and shower heads that can give aromatherapy. These shower heads, supported by cutting-edge technology, may provide individualized spa-like experiences for just a few hundred dollars, transforming your morning and nightly showers into a relaxing ritual.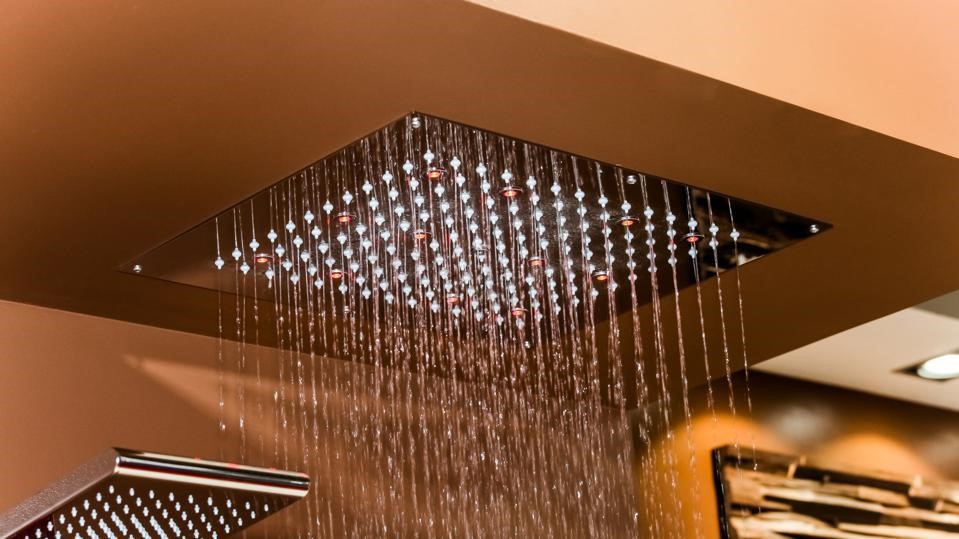 Advanced Spray Faucets
Lighting for under the cabinets
Wallpapers aren't the missing component in most bathrooms. It's just good lighting, nothing more and nothing less. It's easy to add under cabinet lighting fixtures, which flood the countertop with bright light. Also we advise you to go for accent lighting. For more ideas, you can call Dynasty Kitchen Cabinets experts.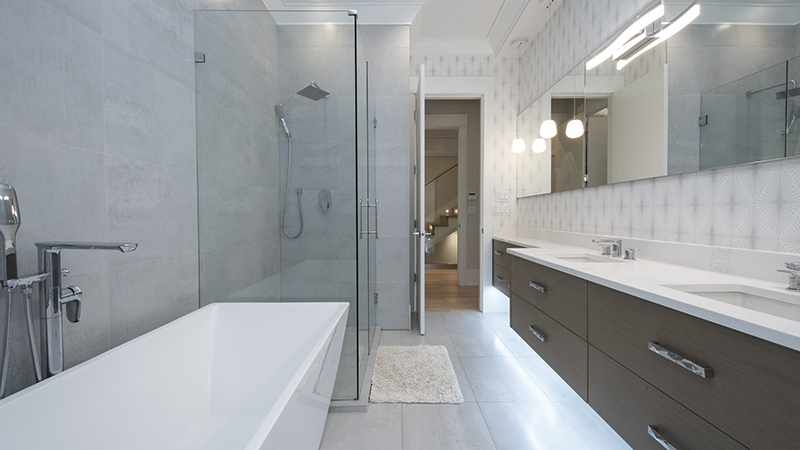 Lighting for under the cabinets
Exposed light bulbs
Adding a touch of luxury to otherwise mundane spaces like toilets is very "in" right now. This year, we can expect designs that are more intricate and flashy. An ideal set of sconces would have brass metals and exposed large bulbs. Keep in mind that not all light bulbs are compatible with your fixture. Decor accents that complement the overhead or wall lighting will be considerably simpler to construct if you sense what works in your space.
Flooring tiles
The flooring in a bathroom may set the tone. The flooring creates a relaxing atmosphere in any room, no matter how large or tiny. Trendy Remodeling Bathroom options include printed tiles and textured earth tones. Tiles are useful because they are easy to clean, but not all are slip-resistant. Tiles that resist moisture and stains will provide a more secure environment that won't need to be updated as the homeowners' age or have children move in. So, this is a long-lasting trend that worth the money.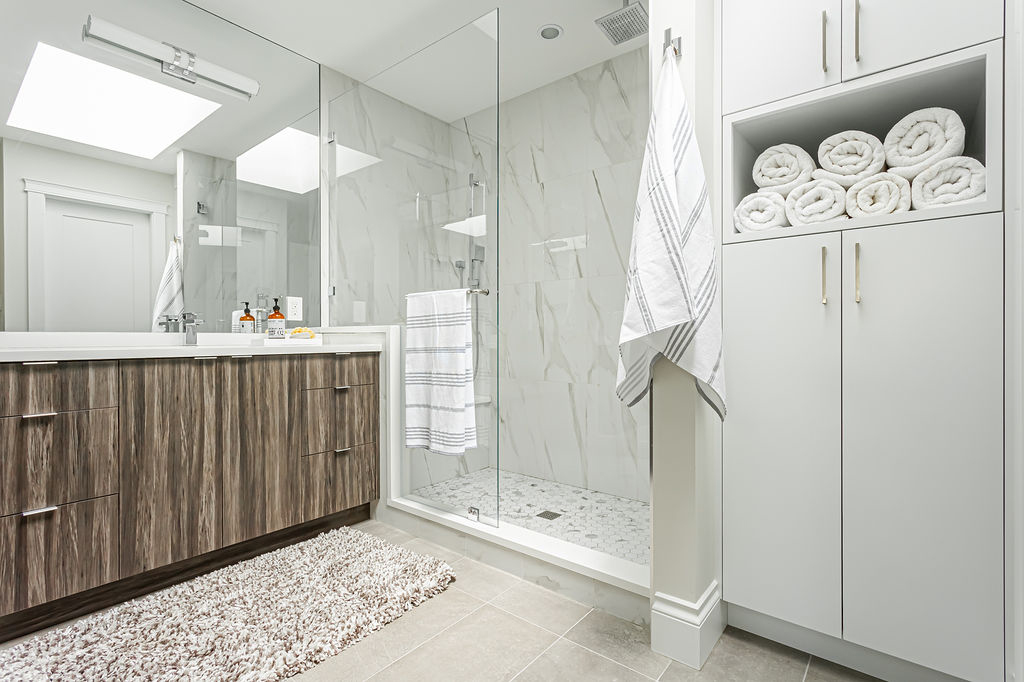 Flooring Tiles
Additional space for storage
The bathroom is not the best place to practice minimalism. Some things are required to be kept near at all times. This year, people are getting sneakier at concealing toilet paper, soap, and other bathroom necessities. Floating shelves, slim consoles, and corner cabinets are currently all the rage. Bamboo tables with drawers for magazines and toiletries are in the more spacious areas. Under-sink cabinets and mirrored medicine cabinets never go out of style.
Amazing scenery
Every room needs a view, but the bathroom needs one. Windows and wall art will be focal points of the Remodeling Bathroom in 2022. This is what we mean by going all out to enlarge normally narrow apertures or adding some colorful trim and window treatments. If you are looking for ideas on creating an amazing scenery in your bathroom, we at Dynasty Kitchen Cabinets are ready to help you out.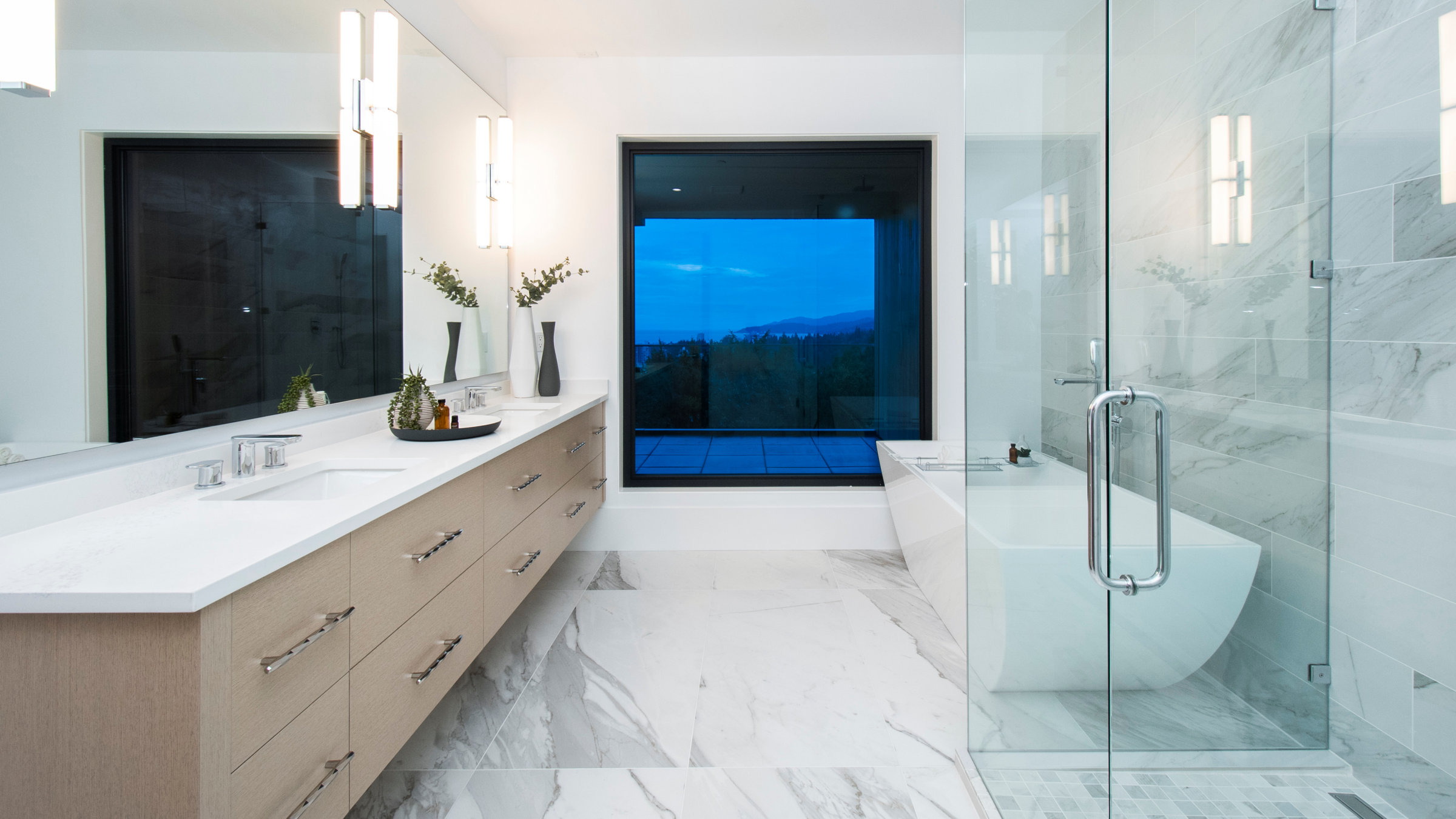 Amazing Scenery
The bottom line
These were our Remodeling Bathroom ideas that you can use to make your home look stunning. Dynasty Kitchen Cabinets takes great pride in being recognized as one of Canada's top-tier interior design companies. Put your trust in our experts. You can take advantage of the most cutting-edge, aesthetically pleasing kitchen designs. Our kitchen remodeling, cabinet design, laundry room remodeling, and other services always evolve in response to consumer feedback and industry developments. We at Dynasty Kitchen Cabinets are pleased to say that in our entire process, we only use truly Canadian materials from start to finish. We always believe that we must use the best materials and have professional performance toward our customers.