It might feel like swimming through a sea of ideas and designs when trying to figure out what is currently popular in terms of Modern Kitchen Design.  Many creative designs are available to choose from thanks to the emergence of new kitchen companies and designers. Below, Dynasty Kitchen Cabinets' team of experts has gathered some of the latest Modern Kitchen Design trends to spark your next remodeling kitchen project.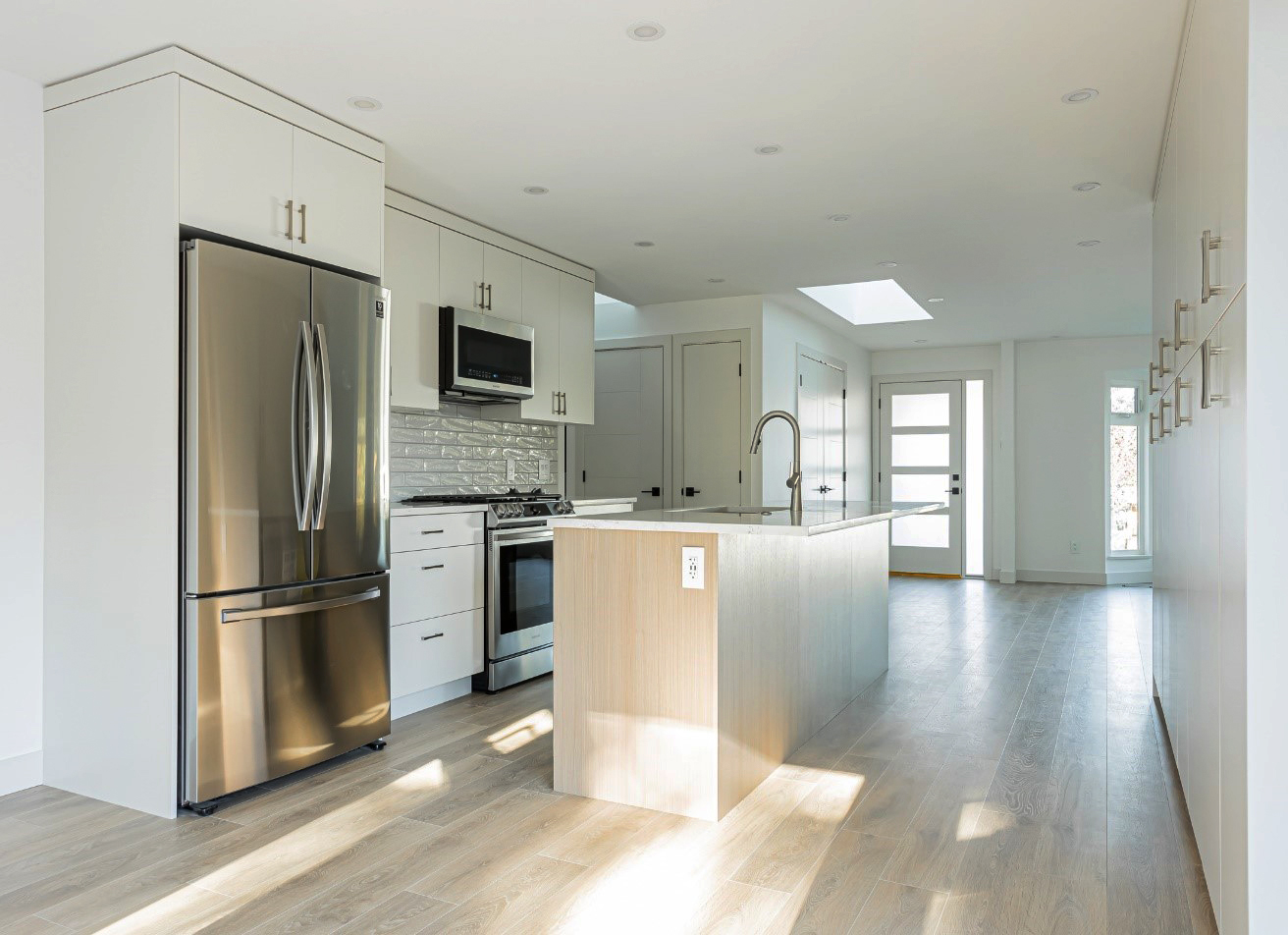 Modern Kitchen Design
Bright colors
Adding color to a kitchen is a simple and low-cost method to establish a Modern Kitchen Design and customized appearance. All the kitchen's surfaces, from appliances to walls to flooring, can benefit from a splash of color. To no one's surprise, bright accent colors are a popular choice for today's kitchens. They can be implemented without breaking the bank. Kitchens can be made to look more elegant, playful, vibrant, or even bold and daring by using a wide range of colors.
Handleless design 
Recent design trends have centered on the concept of flexibility and multi-functionality. Handleless designs make this possible, facilitating all forms of multitasking. By eliminating unnecessary hardware, kitchens with handle less designs present a cleaner, more refined aesthetic. Because of their sophistication and low cost, handleless kitchen designs have become a popular and trendy choice.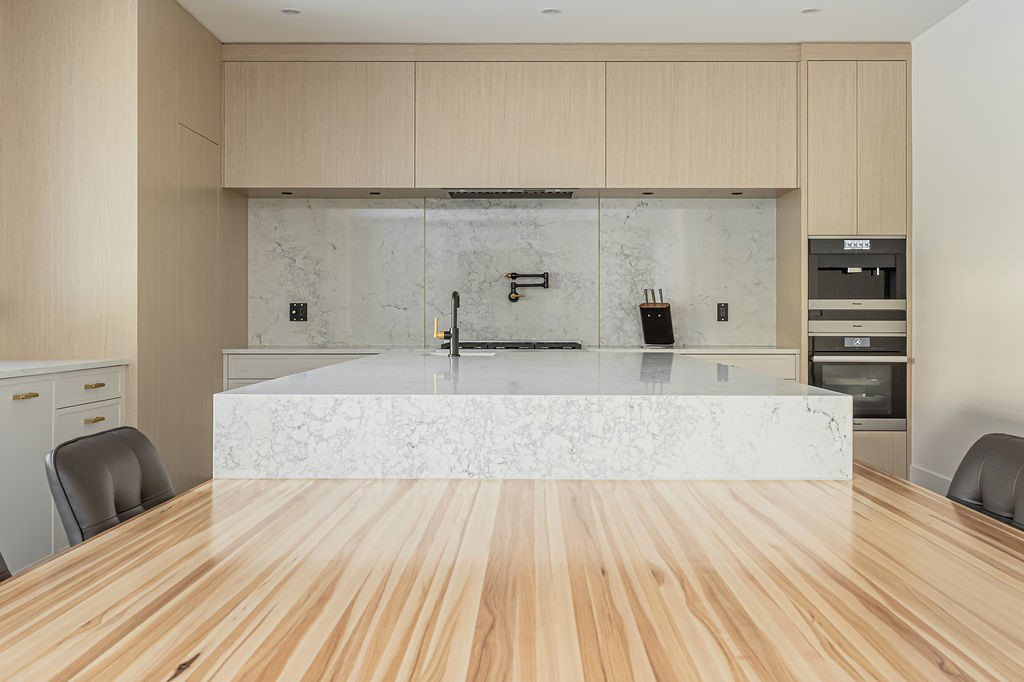 Handleless Kitchen Cabinets
 Walnut colored cabinets
Walnut woodwork brings out the best in Modern Kitchen Design because of its rich, dark, and exquisite color. Because of its superb grain and natural warmth, it is a favorite material for woodworkers and interior designers alike. A Walnut kitchen cabinet is becoming increasingly popular as a stylish addition to modern kitchens due to its air of refinement and luxury. It's got that chic, up-to-date vibe going on, and it's got all the sophistication you could want.
Different backsplashes
Nowadays, kitchens with contrasting backsplashes are all the rage. Using contrasts in the kitchen makes the space more interesting and elegant. Contrasting backsplashes ensure the room's beauty stands out much more than conventional backsplashes, producing a nice look while harmonizing with kitchen countertops. Since different backsplashes for kitchens add a touch of refinement, they are a popular choice among interior designers, especially for contemporary kitchens painted in a single hue.
The revival of vinyl flooring
The demand for vinyl flooring has skyrocketed in recent years due to its widespread praise for its aesthetic quality and practical application. Their natural wood appearance gives the kitchen a modern style and a refined appearance. As of today, Because of how constantly they are bombarded by the mundane, people choose designs that bring them back to nature. Consequently, we at Dynasty Kitchen Cabinets believe that vinyl floors, rather than laminate floors, are a great choice for reintroducing a tranquil, natural atmosphere.
Granite counters 
Due to its longevity, granite has been ranked as the best material for kitchen counters in Modern Kitchen Design. It has the incredible inherent quality and is not susceptible to cracking or chipping. It's not uncommon for cooks to accidentally cause damage to their countertops by setting a hot pot down on it. Granite is naturally resistant to heat, so placing a hot pot on it won't damage your kitchen surface. The countertop may be easily cleaned, and any spills will not leave any permanent marks.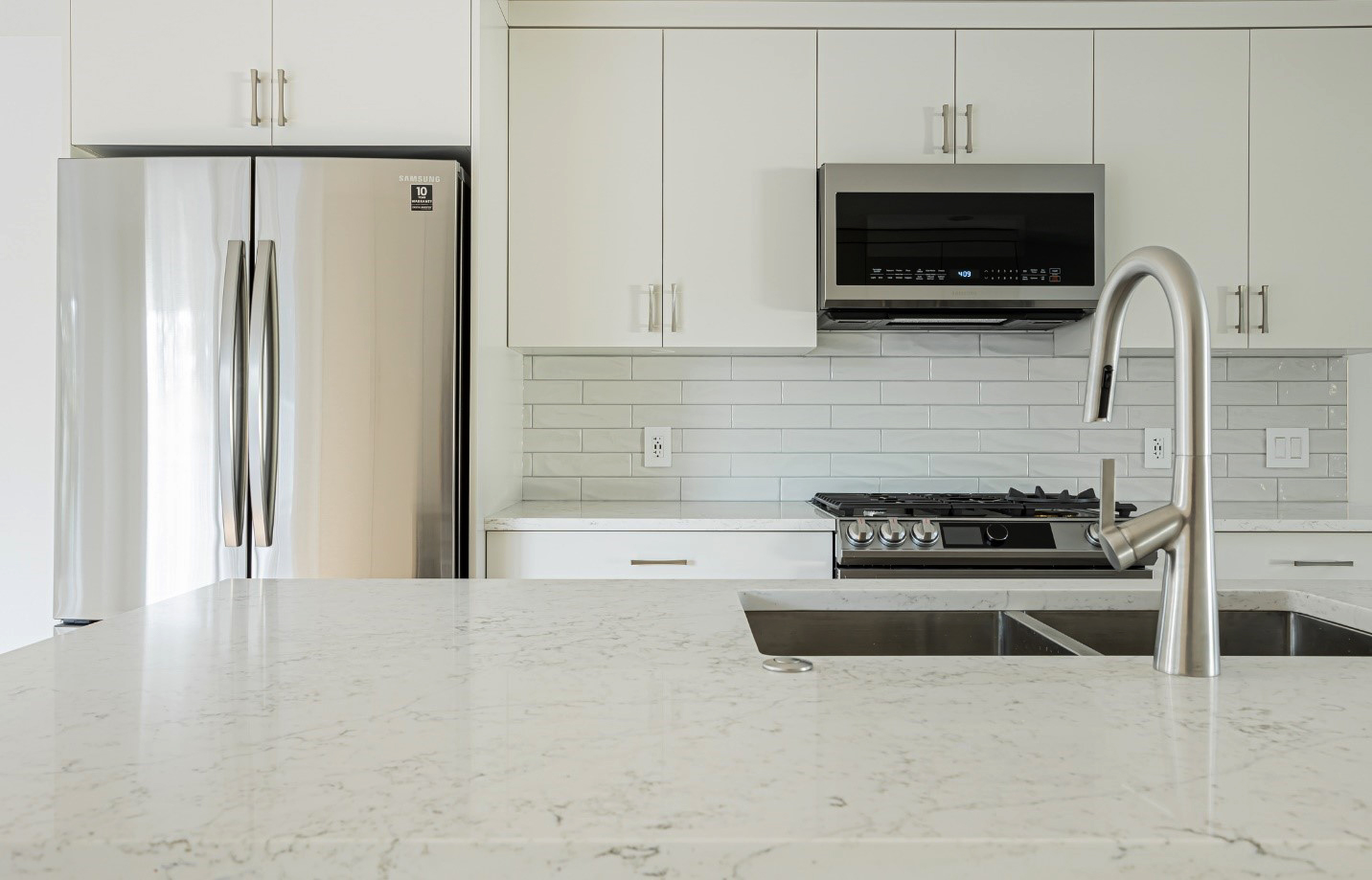 Granite brings more durability
Maximalist lighting design 
Multi-arm designs and glittering pendants are trendy right now. They make a bold statement when hung over a kitchen island or dining room table. To create more chic open-plan areas, downdraft extraction technology has advanced to the point where hanging lights can be suspended directly above a cooktop, and Dynasty Kitchen Cabinets experts can bring this design to your kitchen.
Dark themed
In terms of Modern Kitchen Design, a dark-themed kitchen is hot right now. A kitchen's attractive presentation is not restricted to vibrant hues. This style is popular among young consumers even if dark colors are currently fashionable. Kitchens painted in dark colors remain on-trend even after accounting for seasonal shifts in decor. If you live a modern, high-tech lifestyle, a dark-colored kitchen can help you blend in.
Bottom line
These were our top picks of eight Modern Kitchen Design trends. Dynasty Kitchen Cabinets takes great pride in being recognized as one of Canada's top-tier interior design companies. Put your trust in our experts. You can take advantage of the most cutting-edge, aesthetically pleasing kitchen designs. Our kitchen remodeling, cabinet design, laundry room remodeling, and other services always evolve in response to consumer feedback and industry developments. We at Dynasty Kitchen Cabinets are pleased to say that in our entire process, we only use truly Canadian materials from start to finish. We always believe that we must use the best materials and have professional performance toward our customers.