How do I decorate my modern kitchen?
There is a kitchen in every home, but it is up to you to decide how to decorate your kitchen. We are going to talk to you about the modern kitchen and tell you what factors are important in this kitchen. Items such as kitchen cabinets, lighting, and how this place is arranged in a modern style are very important. Many of you may be looking for modern ways for remodeling bathroom and kitchen. Minimalist styles and simple designs are now very important for modern kitchen decor.
Your kitchen has a style
Every kitchen has a style. To decorate a modern kitchen, you must pay attention to your desired style. For example, a custom kitchen design is crowded and full of colors, but in the layout of a modern kitchen, the determining factors and elements are different. Let's explore some of the modern kitchen styles together.
Glass cabinets style in modern kitchen
One of the modern kitchen styles is using glass cabinets. In this method, instead of cabinet doors, unbreakable glass is used, which can display the dishes inside the cabinet. You can use different types of decorative utensils in these cabinets to increase the beauty of your kitchen.
Cabinets without doors style in modern kitchen
Another style used in the modern kitchen is the use of cabinets without doors. If you are very interested in modern style and you want to make the most of the small space, this style is a good option for you. Door-less cabinets are available on shelves and can give your home eye-catching beauty.
Note that the appearance and construction of your kitchen will also have a great impact on the design of its decoration. Kitchens can be L-shaped, U-shaped, square, etc. It's you who should use a suitable style in the kitchen according to your taste.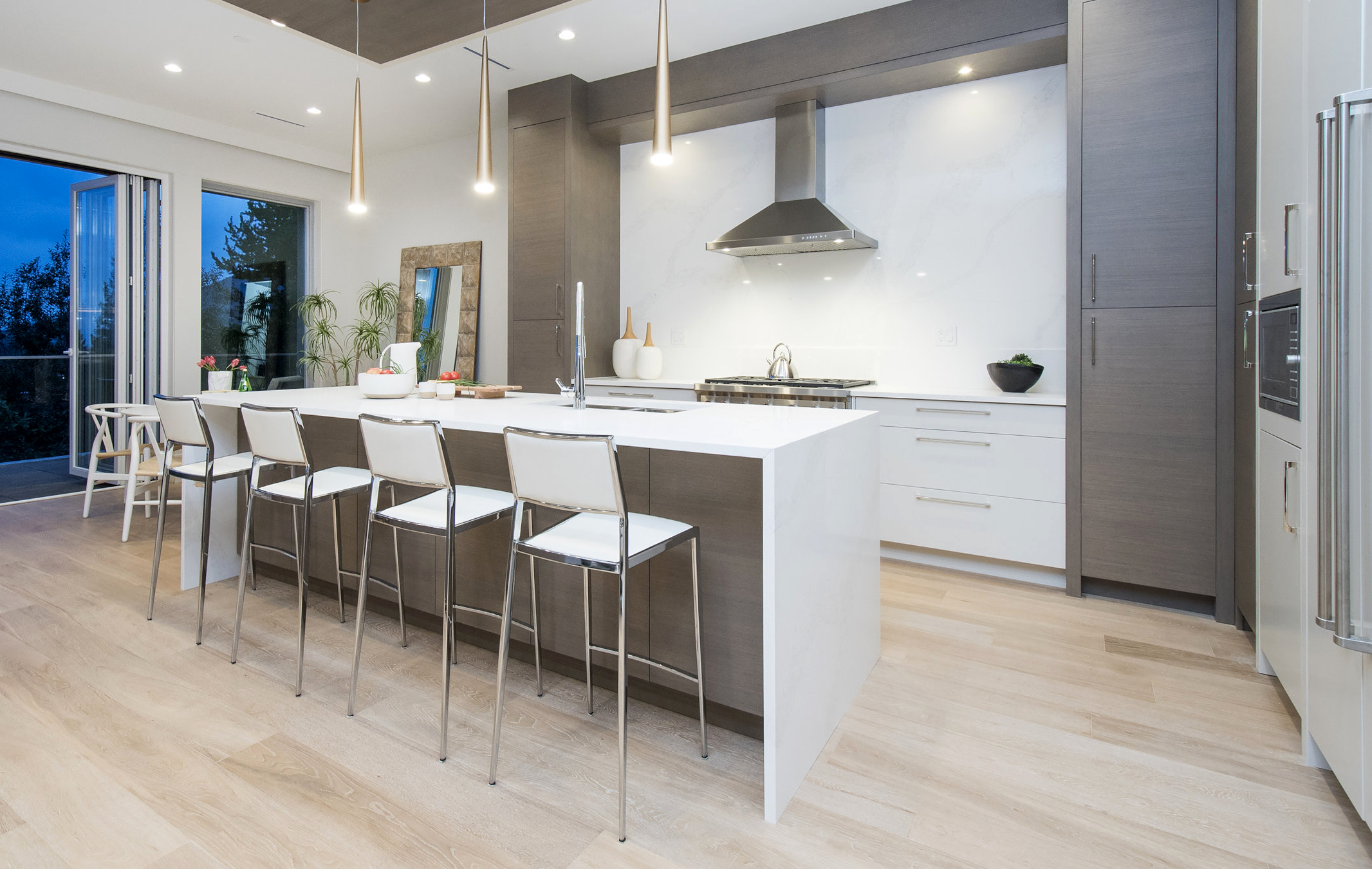 How do I decorate my modern kitchen?
Give good vibes whit the correct color choice in Kitchen Cabinet
Colors are present throughout our lives. The main factor that is considered in the decoration is the use of appropriate colors. For this reason, when choosing and designing a modern kitchen, you should go for appropriate and effective colors. In the modern kitchen, glossy colors are usually used. If your kitchen is small, it is better to use light colors so that you can make your kitchen look bigger.
In addition, you can use distinctive and energetic colors to make the kitchen transfer positive energy. Colors such as yellow, green, orange, gray, etc. are among those colors that can spread good energy throughout your home. Keep in mind that choosing distinctive colors is a relatively risky task. So in order not to have a problem in this field, be sure to consult a decoration expert. Never be complacent and seek more variety. Using distinctive colors in your kitchen cabinets may seem a little strange, but it can have amazing effects on your modern kitchen decor. To choose the right and professional color for a great decoration, you can contact the experts of Dynasty Kitchen cabinets Ltd.